History
The history of Oil and Gas News magazine goes back to the second half of the 20th century. It was in 1945 that the first magazine called "Nafta" ("Oil") was published. Unfortunately, it did not meet the expectations of the oil industry workers, especially the needs of the junior and middle rank technical inspection workers. Therefore, another magazine called "Przegląd Naftowy ("Oil Review") was created, which in turn was followed by the publishing of "Wiadomośći Naftowe" ("Oil News") in January 1957.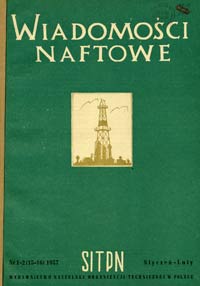 The idea to publish a new, informative magazine was put forward at the meeting of the Managing Board of the Krosno Branch of SITPNiG in 1953. First, the publishing committee was created, which formed the editorial board. The first issue of "Oil Review" was released in June 1955. Despite the numerous problems the editorial board had to face (e.g. no permanent permit to publish the magazine, shortages of paper), a group of the most zealous members of the Association were desperately striving for the possibility to publish the magazine regularly. All the problems and difficulties they had to overcome caused delays in publishing a new issue of the magazine. "Oil Review", however, kept being published and read. It became so popular that Krajowa Rada Prasy Technicznej (Polish Board of Technical Press) approved of the magazine being published on regular basis. Having in mind further development of the magazine, the Managing Board of the Krosno Branch of SITPNiG decided to make it one of the NOT (Polish Federation of Engineering Associations) magazines. Thanks to it, the magazine became more prestigious. The cover layout and the title were changed. It was now called "Wiadomości Naftowe" ("Oil News") The editorial team kept on covering more and more subjects to make the magazine a reliable source of information not only for geologists, surveyors, drilling and excavation workers, refinery employees but also for those whose job was to transport and store oil products.
The first editorial team members: Władysław Dubis – later on editor-in-chief of the magazine, Henryk Górka, Józef Gumułczyński, Zygmunt Łahociński, Jan Łęgowski, Witold Paraszczak, Julian Solik, Ryszard Wolwowicz; Kazimierz Bury – Editorial Team Secretary.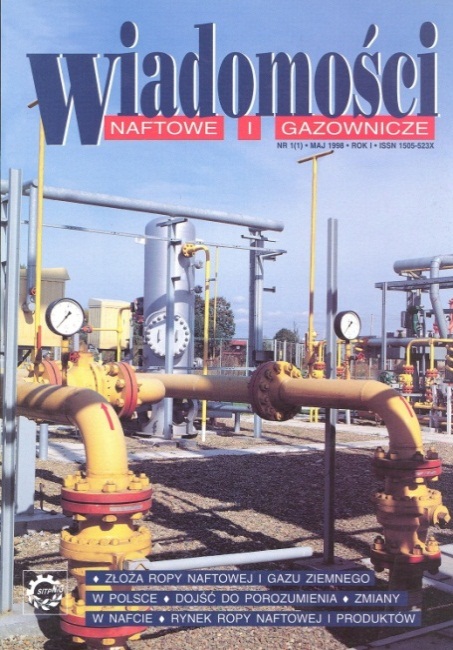 The last issue of "Oil News"magazine was published in 1957. It was followed by "Technika Naftowa i Gazownicza" ("Oil and Gas Technology") magazine, which was published from 1988 to 1998.
The Managing Board of SITPNIG created Oil and Gas News magazine in March 1998, and its first issue was published in colour in May 1998.
Jacek Munia was the editor-in-chief. Mieczysław Markiewicz, Jacek Sożyński and Ryszard Wolwowicz were the deputy editors. Witalis Ratasiewicz, Kazimierz Nycz, Maria Magrzyk-Zawislak and Stanisław Szafran were the column editors.
In the years 2000 – 2004, the work on Oil and Gas News magazine was reorganized and it started to be published in Gorlice, not in Bóbrka.