About us
Oil and Gas News is a monthly published by Scientific Association of the Oil and Gas Industry Engineers and Technicians SAOGIET (SITPNiG). It is very popular with professionals working in the oil, gas and refinery sectors of the petroleum industry.
We focus on presenting and promoting the Polish oil gas and refinery industries by publishing:
articles and information on the latest advances in science and technology in
​- exploration and excavation,
- the natural gas sector,
- the refinery sector
information on the home and international oil and gas markets

News Bulletin released by the Executive Board of SITPNiG

articles on cultural, sports and leisure time events and activities popular with the oil sector employees,
information on the history of the Polish petroleum industry.
Readers are encouraged to cooperate in providing information on the above said, to publish promoting materials and to subscribe to the magazine.
PUBLISHED BY: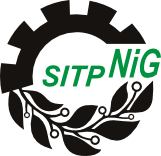 SCIENTIFIC ASSOCIATION OF THE OIL AND GAS INDUSTRY ENGINEERS AND TECHNICIANS SAOGIET (SITPNiG)
31-503 Kraków, ul. Lubicz 25
tel./fax (0-12) 421 32 47,
e-mail: sitpnig@sitpnig.pl,
www : http://www.sitpnig.pl